Workshop Title:
Space-Air-Ground Integrated Wireless Communication
Date
March 23rd, 2023 (GMT+8)
Organizer:
Institute of aerospace information networks, Beijing Institute of Technology
Keywords
Wireless Communication
Satellite Communication
Space-Air-Ground Integrated
Signal Processing
Workshop Chair:
Personal Bio
Ziyi Yang is a special associate research fellow and associate professor of the school of Cyberspace Science and Technology at the Beijing Institute of Technology. Her primary research interests include wireless communications, satellite communications, reconfigurable intelligence surface, and optimization. Her research is funded by the Ministry of Science and Technology of China. She has published more than 10 academic papers in peer-reviewed journals. She is also a master's and international student tutor at the Beijing Institute of Technology, a reviewer of top journals, a senior member of the Communication Society, and a member of IEEE, Young Pioneer, and RISTA Alliance. She also has won several honors and first prizes in several competitions.
Workshop Description:
Background and Goal:
The International Conference on Signal Processing and Machine Learning Workshop, which is organized by the Institute of aerospace information networks, Beijing Institute of Technology, aims to promote the development of space-air-ground integrated wireless communication and signal processing. Sessions will include contributed papers, keynote presentations, and panel discussions. Scholars (including students) from all disciplines and practitioners interested in information, communication, and security or related fields are encouraged to submit and/or to attend.
Scope and Information for Participants:
Topics related to the conference theme - "Signal Processing and Machine Learning" - are particularly encouraged, including:
Satellite Wireless Communication System Based on Machine Learning
Signal Processing in the Wireless Communication System
Covert Communication Based on Machine Learning
Satellite Secure Communication
Ris-Aided Wireless Communication System
Construction of Space-Air-Ground Communication System
Highlights:
The workshop "Space-Air-Ground Integrated Wireless Communication" was successfully held on March 23, 2023, in the Information Science Laboratory Building of Beijing University of Technology, Beijing, China, with Miss Ziyi Yang as the chair. Several wireless communication colleagues participated in this workshop, including teachers and students from BIT. The workshop discussed space-air-ground integrated wireless communication combined with the frontier of wireless communication. Some of the communication topics discussed include security and efficiency issues. The modulation, demodulation, and resource allocation strategies of different systems were studied.
Venue
Institute of aerospace information networks, Beijing Institute of Technology, 5 Zhongguancun South Street, Haidian District, Beijing (Postal Code 100081)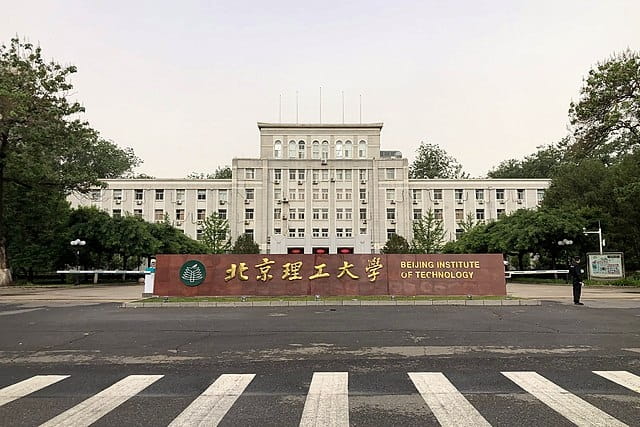 VISA
China Online Visa | Electronic Visas to travel to China
In order to ensure the information is correct and up to date, there may be changes which we are not aware of. And different countires has different rules for the visa application. It is always a good idea to check the latest regulations in your country. You should confirm details with your local Consular Office. This page just gave some general information of the visa application.
China Visa Information
Check whether you need a visa

To contribute to the tourism industry, some ports of entry in China allow nationals of some countries to visit specific regions within 72 or 144 hours if they are in transit to a third country. Nationals of 17 countries can travel visa free to Mainland China for short terms stays between 15, 30, 60 and 90s days. The countries listed below have a mutual visa-free agreement with China, with the exception of Brunei, Japan and Singapore to which China offers unilateral waivers.

Check which visa you need to get

The majority of foreign citizens are required to obtain one of the China visas in order to visit the country, as there are only a few nationalities who are granted visa free entry for China for short stays. At the moment, travelers from countries who are not visa-exempt for China are obliged to apply for a visa in person from a Chinese embassy or consulate, with only a few exceptions, including for tour groups and airline crew from a few select countries. This is expected to change in the near future for select eligible nationalities when China introduces an electronic application form for visas. This will make it possible to apply for certain visa types for China exclusively online, eliminating the need to travel to an embassy or consulate in person.

As the launch date for the Chinese electronic is yet to be finalized, however, non visa-exempt citizens are still currently required to apply for one of the following visa types for China from an embassy or consulate.

China Visa Registration Process

Foreign nationals who wish to travel to China will need to follow a registration process to obtain their visa. The China Visa application form should be signed and every question must be answered. Applicants may select "none" if the question does not apply to their individual circumstances. Applications for the Chinese visa must be completed in block capital letters and handwritten changes will not be accepted. The signature on the China visa application must match the signature on the applicant's passport. People's Republic of China diplomatic missions require that each visa application is completed following strict guidelines. Supporting documents must be accurately and carefully prepared.

How Long Does It Take to Get a Visa to China

Generally speaking, if the applicant meets all the requirements, has all the necessary documents and holds a passport with at least six months validity and two blank pages it should take about four working days to get a Chinese visa. Some People's Republic of China Diplomatic Missions offer rush service, which speed up the processing time of a visa for China. Nonetheless, it is only available for cases of extreme urgency and depend on the approval of the Chinese Consular Office. Foreign nationals who wish to travel to Mainland China, whether it is for tourism, business, transit or other, are recommended to apply between two months to fifteen days before their departure. If the traveler applies with too much time in advance, they visa might expire before they can use it. When a visa for China is granted, the validity period of such visa begins from the moment it was approved.

How Do You Get a Visa for China?

The People's Republic of China has several types of visas in place. The visa a traveler needs depends on their citizenship, purpose of trip and the length of their stay. Currently, there are only 17 countries that are exempt from applying for a China visa to travel to Mainland China. However, the country does waive visas if the traveler meets specific requirements and is traveling to certain regions.

To apply for a Chinese visa, the traveler will need to complete an application form, attach a recently-taken color photo, submit the application and pay the respective fee. Tourist that are from non-visa exempt countries should apply for the Tourist (L) visa, issued to aliens who are traveling to Mainland China for tourism purposes only. Those who wish to carry out business in China will need to obtain the Business (M) China visa.

To successfully apply for a visa to China, the applicant will need to provide supporting documents and a valid passport. If applying for a Tourist (L) visa to China, the supporting documents refer to round-trip tickets, accommodation bookings, or an invitation letter from a travel agency in China. It is important to note that the China visa application requirements will vary depending on the type of visa the traveler is applying for.